Outstanding cellulose research
International ACS Award for Prof. Hans-Peter Fink, Director of Fraunhofer IAP
This year's Anselme Payen Award of the American Chemical Society, Cellulose and Renewable Materials Division, was bestowed on Prof. Hans-Peter Fink, Head of the Fraunhofer Institute for Applied Polymer Research, Potsdam, Germany. This award is given annually to honor and encourage outstanding professional contributions to the science and chemical technology of cellulose and its allied products. It is the most prestigious and internationally recognized award in the field of cellulose research. Prof. Fink is the first recipient of this award coming from any of the Fraunhofer Institutes. These Institutes, mostly located in Germany constitute the largest applied research organization in Europe.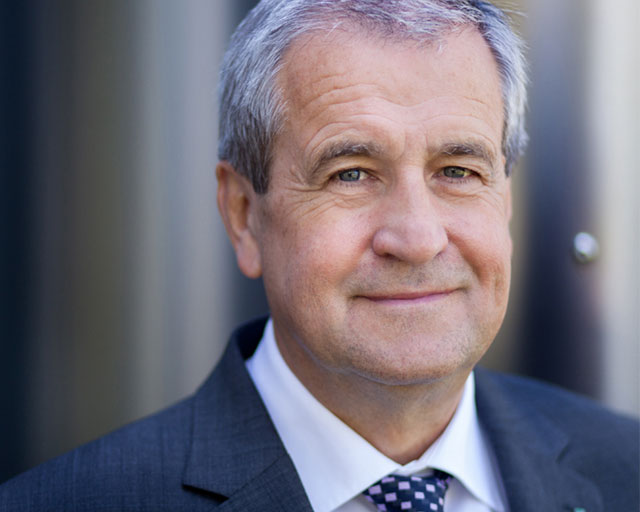 Cellulose is a fascinating biopolymer and the most abundant renewable resource - not only in the wooded Germany, but also on the entire earth. Due to its structure, this sustainable chemical raw material is not meltable and insoluble in common solvents. Compared to meltable petroleum-based commodity polymers, the chemical-technical processing of cellulose into fibers, films and plastics is a special scientific and industrial challenge that Prof. Hans-Peter Fink has been meeting for over 20 years.

Early in his research career, Hans-Peter Fink examined structural changes and structure-property relationships of cellulose in chemical engineering processes. Later, together with his colleagues at Fraunhofer IAP he developed new processing methods and cellulose products up to pilot plant scale. These include processing principles for the production of fibers, blown films and meltblown nonwovens which were developed in close cooperation with industry. Starting from the basic idea of a melt-like processing of cellulose, Fink and his colleagues succeeded last to develop novel and environmentally friendly methods for producing high-strength industrial cellulose fibers.
At the ACS Spring Meeting in New Orleans on April 7 to 11, 2013 Professor Fink be recognized with the Award. In addition an award symposium "Chemical processing of cellulose - from raw materials to novel applications" will be organized to highlight and honor the contributions of Prof. Fink to this important field of cellulose research.