Self-duplication for manufacturing technology – Millions for Fraunhofer researcher
Prof. Alexander Böker, head of the Fraunhofer Institute for Applied Polymer Research IAP in Potsdam-Golm, Germany, has received the renowned ERC Consolidator Grant from the European Research Council (ERC). His research project RepliColl has been awarded funding of 1.9 million Euros over a period of five years. Böker and his team want to learn how to emulate self-replicating biological processes from nature's own DNA synthesis. His research should smooth the way for completely new technologies in manufacturing components for telecommunications and IT as well as for building blocks in the pharmaceutical branch and nanoelectronics.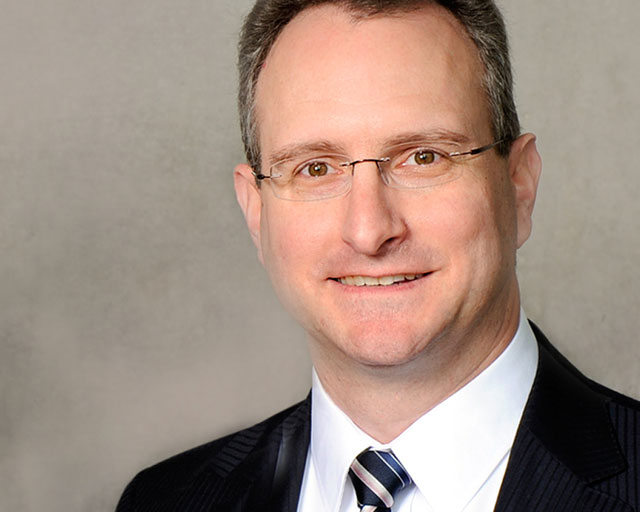 Nature is master of the astonishing ability to duplicate itself. The self-replication of DNA and RNA molecules is the basis of human life. Prof. Böker would like to transfer this mechanism to artificial systems. "We want to create materials that are able to copy themselves." To do this, Böker is developing polymeric colloids – tiny spherical structures between 20 nanometers and one micron in size. Each colloid has two binding sites at which they can be tightly joined to one another. The result is comparable to a string of pearls. The strings of pearls can also be bound to one another at a third binding site on the colloid. This reaction is reversible, however. Thus, the bonds between strings can be dissolved so that each of them can copy itself. The repetition of this duplicating process leads to the number of strings growing exponentially.
"In addition, if these strings of pearls are also able to autonomously arrange themselves into a well-defined periodic structure, we obtain tiny lattices with high diffraction symmetries. These only allow light rays of a single wavelength to be transmitted, and only in a specific direction. The effect is used in photonics to store and transmit information optically. To be able to achieve this effect, the lattice structure must be several hundred nanometers in size though – a goal that we would like to achieve using self-duplication", explains Böker. "However, the great challenge posed by these kinds of synthetic systems consists of controlling the interactions between the strings in all directions and those between the reversible and irreversible bonds."
Once a colloid resembling a "programmable building block" has been developed, it could independently arrange itself into identical copies using a master of the original structure and thereby autonomously produce highly complex, tailored structures. Colloidal formations could be made in this manner in the lab on large scales without large expense. For industry, that would mean intelligent, resource-efficient, and tailored fabrication of components in the fourth industrial revolution, known as Industry 4.0. Components for electronic displays and storage media are conceivable for instance, as well as nanocapsules to transport medications for the pharmaceutical industry and security features for combating product piracy.
The ERC Consolidator Grant is awarded annually to excellent scientists from throughout the EU in a highly competitive, two-round selection process. Researchers are to use the funding for strengthening their teams and pursuing their most innovative ideas. "We congratulate Professor Böker for this extraordinary achievement. Excellence and originality in research are important components that enable the Fraunhofer-Gesellschaft to fulfill its mission of being a strong partner to business", according to Prof. Reimund Neugebauer, President of the Fraunhofer-Gesellschaft. Prof. Sabine Kunst, Minister of Science, Research and Culture for the State of Brandenburg, is also pleased: "The ERC Consolidator Grant is an extraordinary honor that is highly regarded internationally. Through the RepliColl research, Prof. Böker is bringing Brandenburg a project of great portent for the future with great potential for industrial companies throughout the Berlin-Brandenburg capitol region."