Microcapsules with character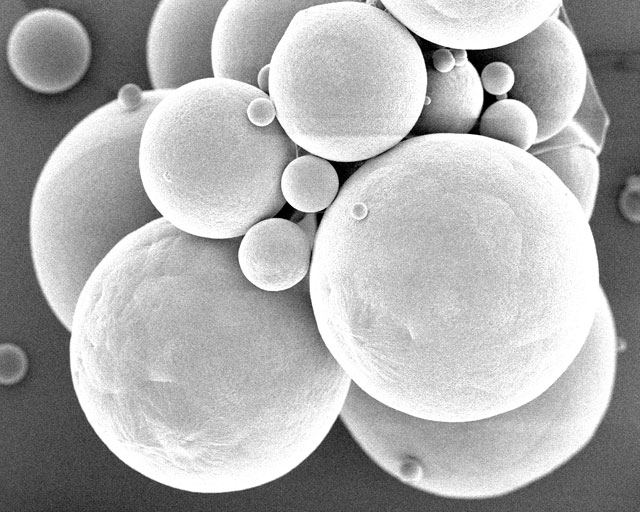 Finding new markets for microcapsules is the main goal of Microencapsulation Technology Platform organized by two Fraunhofer Institutes: for Applied Polymer Research IAP (Potsdam-Golm) and for Industrial Engineering IAO (Stuttgart). Every year the institutes organize a workshop and invite companies to participate. All companies are invited, no matter if they already use this technology or want to discover it. Within the framework of this workshop, the companies are offered the opportunity to learn more about the potential, latest developments and new applications of microcapsules. The workshop will be held at the head office of Fraunhofer Institute in Stuttgart on 25th of March 2015. This year the workshop is dedicated to the characterization of microcapsules and microparticles.


Microcapsules and microparticles already found application in virtually all industries and areas of life: fragrances, which are released only when the clothes are worn; bitter medicine, whose taste has to be covered, fertilizers activated by rain and many more. All of these are possible thanks to microencapsulation technology involved.
But why the characterization of these capsules is so important?
"There is a huge variety of substances and active ingredients which have to be "enclosed in a package" in order to be released selectively. At the same time, there are dozens of substances, which can be used as "packaging material" for an active ingredient. Also, the processes used for the encapsulation are numerous, since each process has to be tailored to the particular application needs. Not only the know-hows about the processes leading to the formation of microcapsules, but also the analysis of their properties and quality assurance are very critical for the development of an optimal encapsulation process, which will be relevant for the market", explains microencapsulation specialist Monika Jobmann from Fraunhofer IAP.
Scientists have to perform a number of tests in order to figure out, whether the purpose of the encapsulation is achieved. The guest lecturer Professor Zhang Zhebing from Birmingham University, an internationally recognized expert in the field, develops microcapsules for detergents. He and his team examined, how much pressure a capsule filled with a fragrance can withstand before it ruptures, in which way it deforms, and how much it can deform without being broken. For that purpose, a single tiny capsule with the diameter smaller than that of a hair is compressed between two parallel plates, while the pressure is measured by extremely sensitive detectors. The technique developed by Prof. Zhebing is called micromanipulation. In further tests, the researchers investigated, how much of the perfume can spontaneously penetrate through the capsule walls during storage, what are the properties of the capsules surface and how well they adhere to textiles. Finally, all the test results provide information on how well the capsules are suitable for the application in detergent. The analysis is very important, because it allows figuring out, which parameters still can be improved.
Dr. Klaus Last, head of encapsulation technology department at Follmann in Minden finds that monitoring the properties of capsules is a very important part of the development process: "Microencapsulation is a smart way to release active ingredients on demand. At Follmann we produce microcapsules containing fragrances, which are used for printed advertising, mailings or packaging with scent. Our oil-based paints containing fragrance are universal and can be used for both, sheet-fed and web-fed, offset printing. In addition, our microcapsules find application in detergents and cleaning agents and cosmetic and other technical fields. Reliable information about surface properties, morphology and stability of our microcapsules are important characteristics ​​for the optimization of both, microcapsule production processes and the formulation composition".
Since the start of the microencapsulation technology platform in 2009 Follmann uses the annual workshop to network with other companies from the relevant industry sectors. "This is very important for us, because for this "niche technology" there are hardly working groups or communities of interest", explains Last. "In addition, the technology platform provides continuous information about the current patent situation as well as scientific publications related to microencapsulation. We find especially important that the organizers try to take into account the specific needs of all platform participants". Eight companies currently participate in the Fraunhofer network project, including BASF, Clariant, Follmann, Koehler Paper, Lanxess, Lonza and Symrise.