New leader for the research department Synthesis and Polymer Technology
Dr. Thorsten Pretsch became head of the research department Synthesis and Polymer Technology at the Fraunhofer Institute for Applied Polymer Research IAP in Potsdam-Golm on June 16, 2015. He is taking over from Dr. Mathias Hahn who has held leading positions at the IAP since 1992 and is now retiring. Pretsch enhances the Institute's portfolio with the research topic shape memory polymers.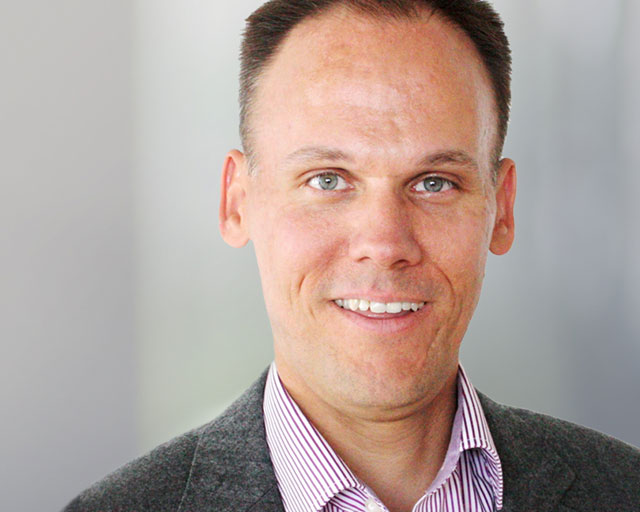 Thorsten Pretsch studied chemistry at FU Berlin where he also wrote his doctoral thesis and received the Leopoldina Postdoc Scholarship. After a one-year research stay at the University of Sydney, he founded a junior research group for shape memory polymers at the Federal Institute for Materials Research and Testing (BAM) in Berlin in 2006. He successfully led this group until transferring to the Fraunhofer IAP. As the head of the research department "Synthesis and Polymer Technology" he will bring with him his expertise on shape memory polymers, in other words, polymers that react to a change in temperature by changing form. Until 2015, Dr. Pretsch coordinated the four-year BMBF project EtiFGPTech in which labels made from shape memory polymers were developed as a technology for labelling goods.
His predecessor, Dr. Mathias Hahn, had been a research associate and project leader since the foundation of the Fraunhofer IAP in 1992. Over a five-year period, starting in 2000, Hahn, who has a PhD in chemistry, planned the Pilot Plant Center for Polymer Synthesis and Processing PAZ at the DOW site in Schkopau. The PAZ, a joint initiative of the Fraunhofer IAP and the Fraunhofer Institute for Mechanics of Materials IWM in Halle, opened in 2005 and was headed by Hahn until 2008. In 2006, Dr. Hahn also took over the leadership of the research department "Synthesis and Polymer Technology" at the Fraunhofer IAP. Here he established and headed the Processing Pilot Plant for Biopolymers, which opened in 2013 at the BASF site in Schwarzheide. Hahn has been a consultant for the German Federation of Industrial Research Associations since 2006 and for the FFG (Austria) as part of the COMET excellence in research program.
The research department "Synthesis and Polymer Technology" specializes in the synthesis of innovative polymer structures and in the development and optimization of polymerization processes. The microencapsulation of active ingredients and additives, as well as particle applications, are part of its spectrum of research. Membrane technology and bioplastic processing round off the department's profile. Thermo-responsive polymers will also be developed here in the future.