International "Silver Cornea" Award Goes to Fraunhofer Researcher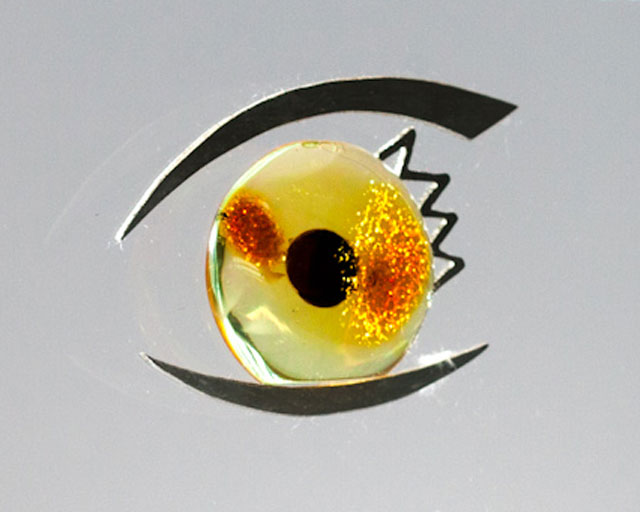 Dr. Joachim Storsberg, a researcher at the Fraunhofer Institute for Applied Polymer Research in Potsdam-Golm, has been awarded the international "Silver Cornea" research award for the important contributions he has made in advancing the treatment of corneal diseases. He has developed biomaterials for artificial corneas in collaboration with ophthalmologists and companies, and has imparted his knowledge about corneal diseases through numerous lectures to scientists, physicians and patients. He received the award from the world-famous ophthalmic surgeon, Prof. Edward Wylegala, at the "7th International Symposium on Advances in Diagnosis and Treatment of Corneal Diseases".
"It's a poignant moment when a formerly blind patient looks me in the eye and extends his or her hand to me," says Joachim Storsberg happily. ArtCornea, an artificial cornea that he and his partners have developed, has already given many people back their sight. "These patients are either unable to tolerate a donor cornea because of their particular type of disease, or have already experienced numerous unsuccessful transplants," the expert in biomaterials explains. Not only ultima ratio patients benefit from Storsberg's research. ACTO-TexKpro is another artificial cornea that is suitable for first aid purposes, for example, when chronic inflammation, a severe accident, acid burns, or other types of burns destroy the cornea. "The great thing about my type of research is that the success is visible and the work is very much appreciated," says Storsberg.
The chemist is a leading researcher in the area of artificial cornea development. Only three groups specialize in this field worldwide. Storsberg, who was born in Mainz, has been developing biomaterials for medical technology at the Fraunhofer IAP since 2004. His research and knowledge have made an extensive contribution to expanding the range of treatment options for ophthalmologists. He has received many previous awards for his work.
"I feel very honored to accept this award and, together with my team and my partners, will continue to work intensively on developing artificial corneas. In the future, I hope that we can focus even more attention on the field of ophthalmology. We are bubbling with ideas and there is so much potential for improvement," says Storsberg.