German OLED Technology Alliance (GOTA) founded
Four German partners have joined forces in the newly founded German OLED Technology Alliance (GOTA): VON ARDENNE GmbH from Dresden, MBRAUN Inertgas-Systeme GmbH in Garching, Notion Systems GmbH in Schwetzingen and Fraunhofer Institute for Applied Polymer Research IAP in Potsdam.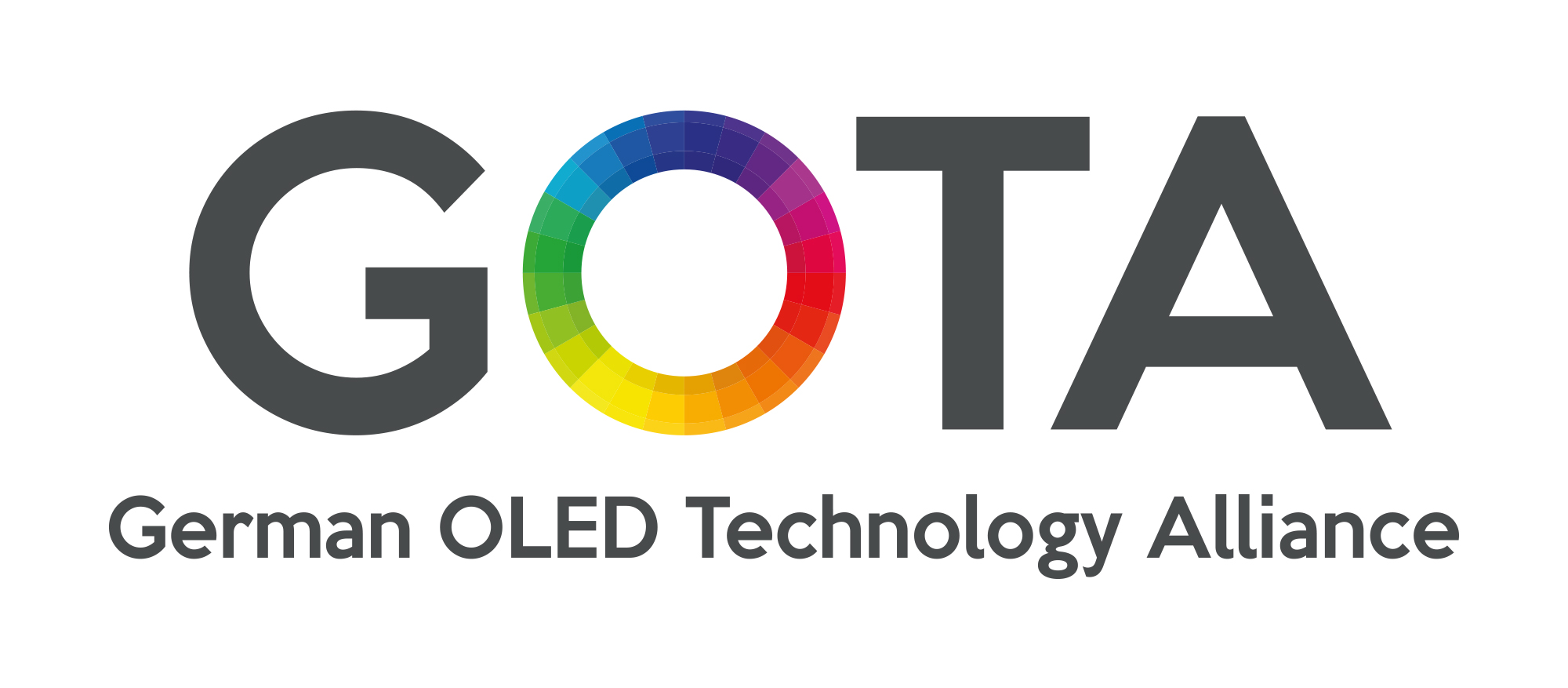 The alliance is aiming at bundling the experience of all partners for the development and manufacturing of applications for organic light-emitting diodes (OLED). The partners bring their respective competencies regarding the value-added steps in OLED manufacturing that are based on each other into the alliance in order to present themselves jointly as a supplier of all-in-one solutions. This intention shall be supported by joint sales efforts, especially in Asia.
The GOTA consortium focuses on China, Taiwan and Japan as its main markets and targets various fields of application, which offer a potential for the OLED technology, such as the lighting industry, digital signage applications or displays for smartphones, tablets and TV sets.
VON ARDENNE brings decades of experience in systems engineering and technology development for vacuum coating systems into the cooperation. The company, which is based in Dresden, masters all steps of the structured PVD deposition of the relevant layers – from in-house developed deposition sources to whole coating systems. These layers are, for instance, layers of organic materials, metallization layers, encapsulation layers or barrier layers. Beyond that, VON ARDENNE uses tempering furnaces for optimizing the layer systems.
VON ARDENNE will present their new coating system FOSA LabX 330 Glass at the LOPEC at booth B0/210. This tool is ideally suited for the manufacturing of large-area OLEDs using a roll-to-roll process on flexible glass.
Notion Systems brings many years of experience in developing and manufacturing highly precise inkjet platforms for printing functional materials to the consortium. Notion Systems has implemented many inkjet related industrial manufacturing processes and offers, among other things, entire process solutions for the circuit board and display industry. That includes the printing of active OLED and QLED layer systems in any desired display layout, the printing of passive color filters and thin-film encapsulation processes. Beyond that, the processes developed by Notion Systems can also be applied in other branches of the organic semiconductor industry and beyond, such as the lighting industry and organic photovoltaics.
Notion Systems will present the flexible n.jet platform, which can be used for production processes in the OLED industry and in other high technology industries, at the LOPEC at booth B0/200.
Fraunhofer IAP has been active in organic electronics research for 20 year and focuses on devices for applications such as OLED, OTFT, organic PV, perovskite solar cells, sensors and actuators. In a large clean room, the institute offers several processing technologies. These technologies range from spin coating to material evaluation with laboratory equipment to inkjet printing and slot-die coating on a robot controlled S2S pilot production line for substrate sizes of up to 150 mm x 150 x mm including several evaporation and encapsulation methods.
At the LOPEC, Fraunhofer IAP will present OLED modules and organic solar cells based on flexible and rigid substrates at booth B0/203.
MBRAUN is regarded as one of the leading companies providing solutions for applications under protective gas atmosphere. With the help of these solutions, materials, products and processes that are affected by the influence of air can be developed and produced under certain defined conditions. The fields of application range from pharmaceutical applications and catalysis technologies to bonding techniques and semiconductor technology. Especially in the field equipment for OLED, MBRAUN belongs to the pioneers and has played an instrumental role in OLED research and manufacturing with its technology solutions. The product range of MBRAUN includes laboratory equipment for vacuum and wet chemical coating, handling solutions for the substrate transport in pilot and production systems, surface cleaning processes and encapsulating technology. For the latter, MBRAUN has developed special inert gas cluster solutions for thin-film encapsulation (TFE) of microdisplays on CMOS wafers, which have been successfully used for many years at production scale. The technical concepts are topped off by highly efficient cleaning systems, which enable almost particle-free production conditions even at industrial scale. Together with other companies, MBRAUN has managed to design and sell several systems over the years, which offered customers a coherent solution.
At the LOPEC, MBRAUN will present solutions for the wet coating of rigid and flexible substrate materials, encapsulating solutions for CMOS wafers as well as a pilot concept for the development of OLED prototypes.