Vibro-acoustic Composite Process Control for Quality Measurement and Optimization (ViCProQuO)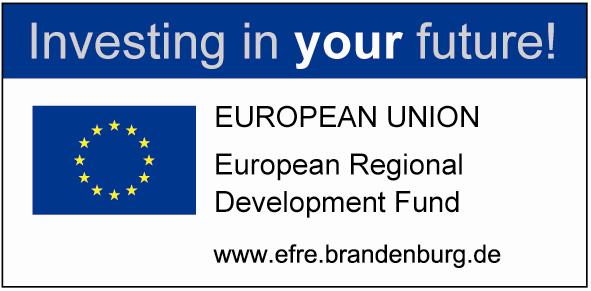 The aim of the project is the development of appropriate vibro-acoustic testing procedures for structure-dynamical characterization of composites. Material and energy can be saved effectively by using these innovative testing procedures in the production of lightweight products by a significant reduction of wastrel. The testing procedures will be a technological groundwork for the development of better composite materials and products.
The work will be done in close cooperation of the Technical University of Applied Sciences Wildau and the research division PYCO of the Fraunhofer IAP. The cooperation strengthens the development competencies in lightweight construction of both project partners as well as their research profile in the field of production and materials.
Project Description
The reduction of weight as well as the adjustment of chemo-physical parameters (e.g. stiffness), extension of life cycle, and vibro-acoustic optimization (noise reduction, improvement of comfort) are essential in the development of composites. Components made of fiber-reinforced (sandwich panels and laminates) and highly filled thermosets (clutch or brake linings) will be examples of use.
ViCProQuO project chart
development of two test-beds

measurement studies of neat resin plates, test laminates, and sandwich structures

derivation of relevant parameters

transfer of the results into innovative, application-related processes
Therefore, measuring methods will be evolved and validated. Dynamical characteristics of mechanical structures will be determined by tracing of eigenmode, eigenfrequency, and modal damping. The calculation will be carried out by measurement data of vibration stimulations and resonances of the structures. The dynamical characteristics are an integral dimension for the properties of the structures: geometry, mass, Young's modulus, and curing grade.
The application of methods of structural dynamics offers an approach to precise material parameters by low costs. Disadvantages of state-of-the-art destructive and inexact methods which are only suitable for surface analysis of the samples through a highly instrument-based effort can be circumvented. Admittedly, well-established methods of structural dynamics have to be adapted and enhanced for the use in ultralight, fiber-reinforced, structured composites because of the very different measuring requirements in comparison to conventional materials.
These innovative approaches give answers to recent research problems of industrial applications:
How can composites be controlled quickly and non-destructively during producing in terms of process parameters?

How can quality control of ultralight, fiber-reinforced, structured composite products be assured?

How can the determination of non-linear material parameters for the optimization of composites be achieved?