Fraunhofer drives forward innovation in microencapsulation technology
Washable microcapsules that protect against insects and infection
The aim of the "Fraunhofer Technology Platform Microencapsulation TPM" is to give more visibility to microencapsulation technology and to take even better advantage of its versatile potential. The platform connects research institutions and companies that are active in the field of microencapsulation or are interested in this type of technology. It is jointly supported by the Fraunhofer Institute of Applied Polymer Research IAP (Potsdam-Golm) and the Fraunhofer Institute for Chemical Technology ICT (Pfinztal), as well as the Fraunhofer Research Group "Particle Technology and Raw Material Innovation" at the Nuremberg Institute of Technology. Eight companies are currently participating in the project, including BASF, Clariant, Follmann, Lanxess, Lonza, the August Koehler Paper Mill and Symrise. On June 16, 2016 the very successful project will be extended for a seventh round and another two years.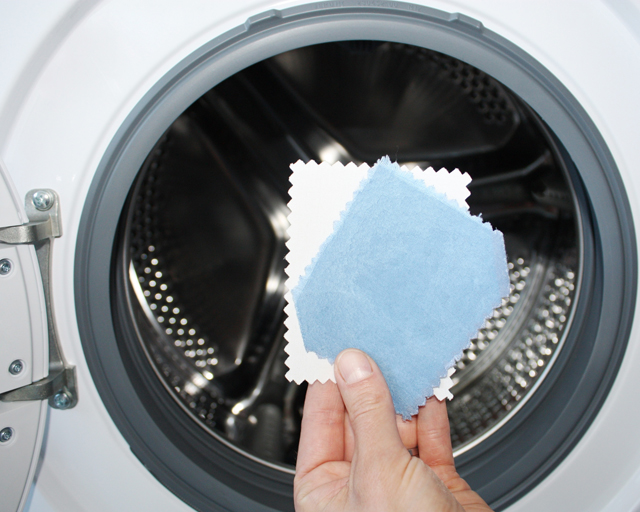 Lavender, peppermint and eucalyptus oil – the microencapsulation of essential oils that protect, for instance, against viruses, microbes or insects, is one of the technology platform's current topics. Permanently affixed to textiles, the capsules have to remain effective and continue to release over time. Potential applications are clothing and household textiles, as well as medical, cosmetic and industrial textiles – for instance, antimicrobial clothing for hospital staff, or bed covers with integrated mosquito protection. "In order to ensure that the textile retains its special effect even after it has been washed, we are developing microcapsules that can be charged through impregnation with the active ingredient either directly during the washing process or subsequently thereafter," explains Monika Jobmann, microcapsule expert at the Fraunhofer IAP. "We prefer using environmentally friendly and natural materials - both for the particle shell and for the active ingredient - which are also environmentally biodegradable," says Jobmann. A one-year-old feasibility study was funded by the Federal Ministry of Food and Agriculture (BMEL) through the Agency for Renewable Resources (FNR), its project sponsor. This study, conducted by the Fraunhofer IAP, shows that the micro-containers can be attached to cotton fabric. This enables the active ingredient to be selectively dispensed and multiply recharged during or after washing. Developing these types of particles is a major challenge that requires a range of expertise: precise knowledge about the chemistry of the encapsulated oils and the wall materials, competencies in the microencapsulation technology itself as well as its scale-up, and knowledge about the methods and auxiliaries used to anchor the capsules to the textile. "TPM participants support this and many other projects through their know how, materials and analytics," the Fraunhofer researcher is happy to report.
The technology platform was established in 2009 and is the only network project on this topic in a German-speaking country. It concentrates and communicates knowledge on the topics of microencapsulation and particle applications, and identifies new ways to use them. Participants regularly receive information on the latest developments, publications and patents in the areas of microencapsulation and particle applications. Furthermore, a workshop is organized on selected topics every two years. Those interested in the TPM can attend this event upon request.